Living with a Diagnosis of Dementia
November 15, 2019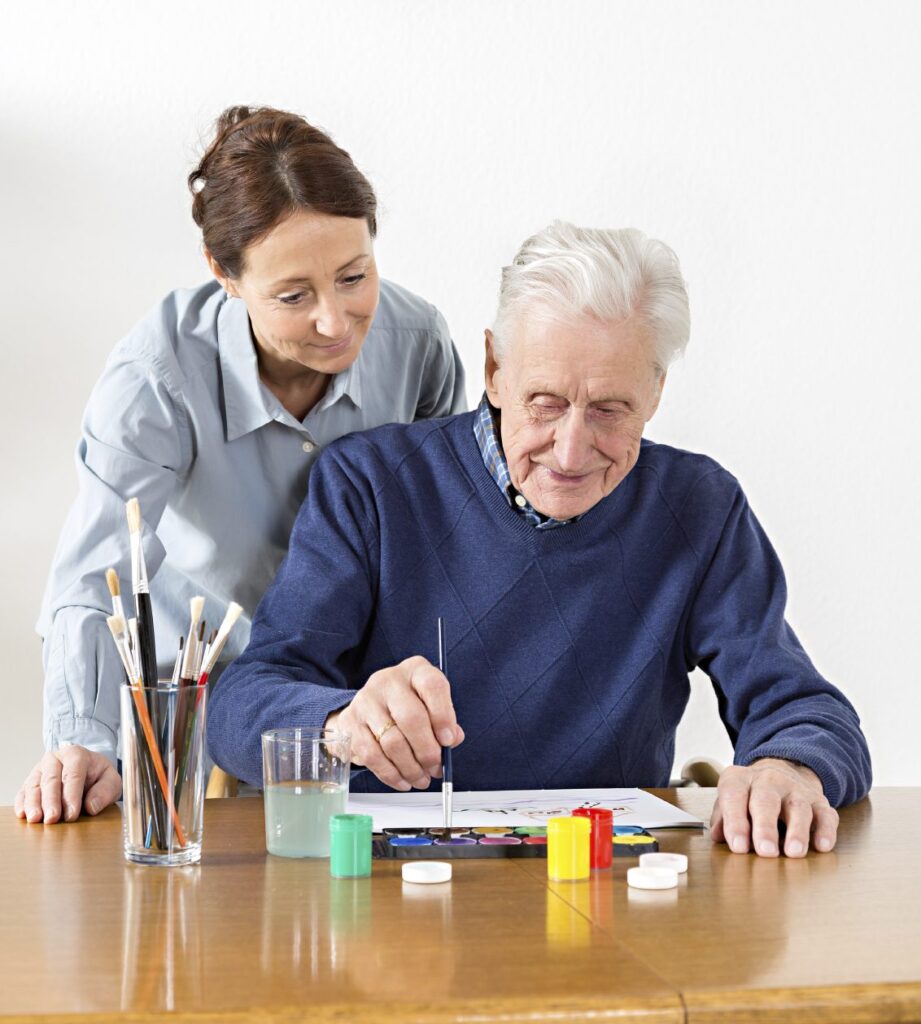 The Bayshore Foundation supports the Alzheimer Society of Canada
Do you know someone who is affected by Alzheimer's disease or another type of dementia? These complex conditions can have a devastating impact on individuals, families and caregivers. Read on to learn more about dementia and how we're helping to improve quality of life for those affected.
What is dementia?
"Dementia" refers to a group of disorders that affect the brain, such as Alzheimer's disease, vascular dementia and frontotemporal dementia. Over time, dementia damages an individual's brain cells, affecting his or her ability to think, remember and communicate. Alzheimer's and other dementias are progressive and irreversible. Medications are available to treat symptoms of dementia, but there is not yet a cure.
According to the Alzheimer Society of Canada, 564,000 Canadians live with dementia, and that number is expected to rise to 937,000 in the next 12 years, as our population ages. Sixty-five percent of individuals living with dementia are women.
Is it dementia or aging?
Changes in memory are common among older adults – it's normal to occasionally forget things, misplace items or have trouble finding the right word. The memory loss and communication problems of Alzheimer's and other types of dementia are more serious, affecting a person's abilities and daily life. Dementia can also cause disorientation, confusion and changes in behaviour, judgment, mood and personality.
If you are concerned about possible symptoms, it is important to see a physician. He or she can determine whether you're experiencing normal changes related to aging, or if a treatable condition – such as a vitamin deficiency or a thyroid disorder – is causing dementia-like symptoms. An adverse reaction to certain medications can also cause dementia-like symptoms.
If you or a loved one has been diagnosed with dementia, you may feel a range of emotions, from shock or denial to sadness or relief. A diagnosis of dementia is upsetting, but early intervention can help people cope with the challenges, improve their quality of life and get the most benefit out of treatment and support programs. Making lifestyle changes may help to slow the progression of the disease.
What we're doing to help
The Bayshore Foundation for Empowered Living supports charities that improve independence and quality of life for people who are ill, aging, or injured. Our employees raise funds for causes they care about, and we match their donations by 50% through an annual gift from Bayshore HealthCare. The money goes towards projects in the local community. To date, we have supported more than 30 charitable organizations.
In 2019, one of our fundraising recipients was the Alzheimer Society of Canada. Bayshore's National Development Centre and our branch offices in Calgary, Regina, Saskatoon and Mississauga hosted a variety of fundraising events, and our generous employees also contributed through a payroll deduction program. These efforts raised $15,079.05. A 50% match from the Bayshore Foundation brought the total to $22,618.57.
The Alzheimer Society is using the money to improve quality of life for people with Alzheimer's disease and other types of dementia. Its local societies offer information, resources, education, support and counselling. The Bayshore Foundation is proud to support an organization that is making a difference in the lives of Canadians coast to coast.
For more information about the Bayshore Foundation for Empowered Living, please visit bayshorefoundation.ca..