Bayshore launches electronics recycling program that benefits charity
December 18, 2020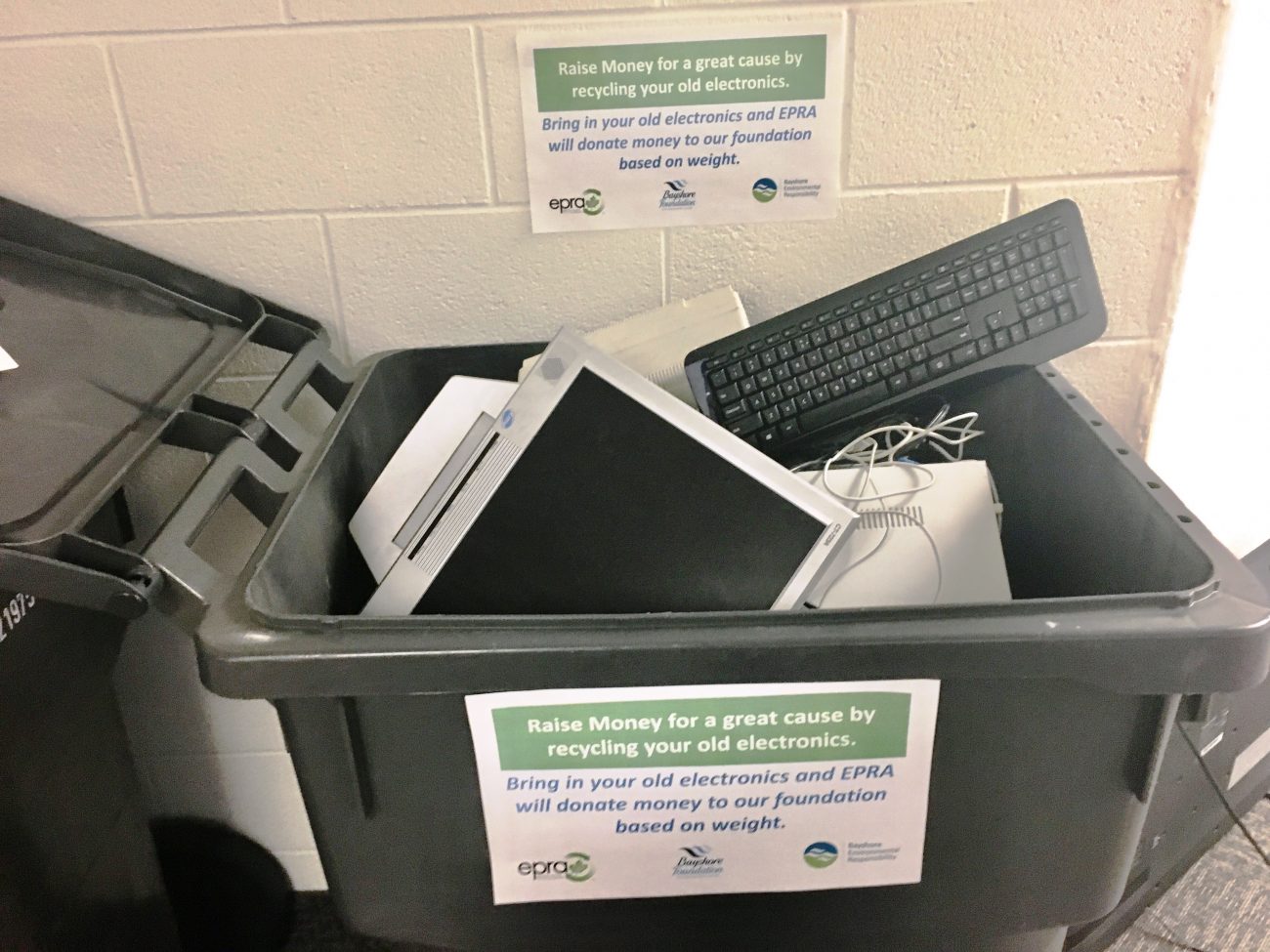 Do you have a drawer full of broken, obsolete and unwanted tech devices? You're not alone. Many of us have old phones, tablets, cameras, audio devices and other electronics, gathering dust in our homes because we're not sure how to dispose of them safely.
End-of-life electronics, also referred to as e-waste, should never be thrown in the garbage. They contain toxic substances and valuable reusable materials. In addition, many of our digital devices contain sensitive personal information – such as passwords, account numbers, emails, texts, contacts and photos – that could be misused by scammers. (Learn more about cyber-security.)
To help employees safely discard their electronics free of charge, Bayshore HealthCare launched the Electronic Waste Collection and Recycling earlier this year. Employees can drop off electronics at the company's national office in Mississauga, Ontario. Recycle My Electronics, a program operated by the Electronic Products Recycling Association (EPRA), picks up the items for sorting and disassembly. In exchange, the Bayshore Foundation for Empowered Living receives a small amount of money (paid by weight), to be donated to the charities it supports.
With just two drop-off bins, Bayshore has already collected more than 600 kilograms of electronics, says John Lawrence, Director of the Bayshore Foundation, who oversees the initiative as part of the Bayshore Environmental Responsibility Program. (Previously, we've shared news about the program's cooler recycling project at Bayshore Specialty Rx.)
"We're making good progress on initiatives related to environmental responsibility," says Lawrence. "The electronics recycling initiative is a win-win because the money we earn supports the Bayshore Foundation's charitable partners." He hopes to expand the Electronic Waste Collection and Recycling program to Bayshore branches in 2021 (the COVID-19 pandemic interrupted plans for this year).
Beyond Bayshore, Recycle My Electronics has a network of 2,500 collection locations across the country. "Our role is to help people and businesses recycle electronics safely and securely in Canada," says Amy Victoria, Marketing and Communications Director at EPRA. "This ensures that there is no illegal export of e-waste to non-OECD countries. In addition, there are recoverable resources found in our electronics that can be put back into the manufacturing supply chain, such as glass, plastic, copper, silver and gold. The process of recovering these resources benefits the environment in several ways: we're diverting items from landfill sites, keeping toxic substances out of our soil and water, and reducing the need to mine for resources." EPRA's efforts have diverted a million tons of recyclable electronics from landfills and illegal exports since 2011, adds Victoria. "That's truckloads and truckloads across the country."
If you have electronics to discard and you don't live near Bayshore's head office, contact your municipality about e-waste disposal or find a Recycle My Electronics drop-off location, available in nine provinces: British Columbia, Saskatchewan, Manitoba, Ontario, Quebec, New Brunswick, Nova Scotia, Prince Edward Island, and Newfoundland and Labrador.
The Bayshore Foundation for Empowered Living funds initiatives that address the barriers preventing people who are living with illness, injury or aging from living independently.