Teaming Up to Fight Cystic Fibrosis
July 29, 2019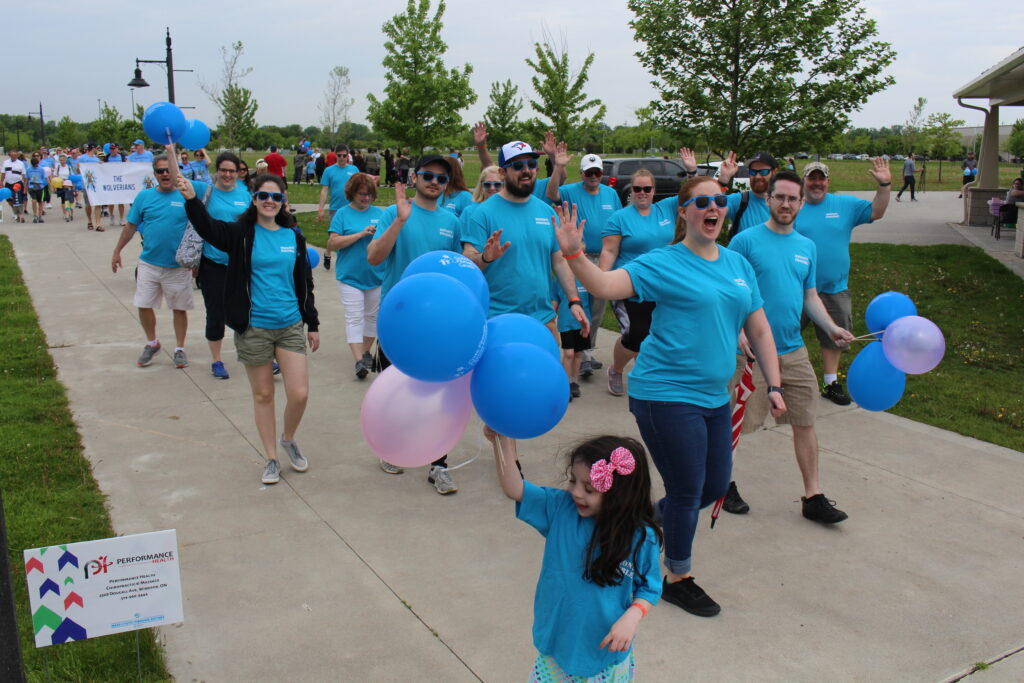 Since the Bayshore Foundation for Empowered Living was created in 2018, Bayshore HealthCare staff across Canada have raised funds for dozens of charities, including health organizations, hospices, counselling centres, youth programs and more.
Every fundraising campaign is meaningful and rewarding for those involved – especially when there's a personal connection to the cause. That's true for the team at Bayshore Therapy & Rehab in Windsor, Ontario. Each year, they raise funds for Cystic Fibrosis Canada in support of one of their colleagues: Chris Beausoleil.
Chris is the Lead Client Service Coordinator at BTR, where he has worked since 2012. He was diagnosed with cystic fibrosis when he was five years old. At that young age, he decided that his illness would not control his life.
Cystic fibrosis is a genetic disease that strikes children and young adults. It affects the cells that produce sweat, mucus and digestive fluids, causing these secretions to become too thick. As a result, they interfere with the normal functioning of the body's ducts, tubes and passageways. Over time, this causes severe damage in the body, primarily to the lungs and digestive system. Chronic infections destroy the lungs and diminish their function. Additional complications include malnutrition and vitamin deficiencies, cystic fibrosis–related diabetes and sinus infections.
According to Cystic Fibrosis Canada, it's estimated that one in every 3,600 children born in Canada has the disease. There is not yet a cure, but the organization says that life expectancy has improved significantly: "Today, 50 percent of Canadians with cystic fibrosis are expected to live into their early 50s and beyond, and 60 percent of all people with cystic fibrosis in Canada are adults. In the 1960s, most children did not live long enough to attend kindergarten."
To raise awareness of cystic fibrosis, Chris has shared his story through public speaking in Ontario and at national events since he was a teenager. He is a long-time volunteer with Cystic Fibrosis Canada, and he has received many national awards for his community involvement and leadership, including a Canadian Top 20 Under 20 Award and a Terry Fox Humanitarian Award.
Despite his health struggles, Chris lives an active life. He has played numerous sports, and he has coached youth soccer and hockey. In 2010, he graduated from the University of Windsor with an honours bachelor degree in human kinetics. He is also working towards a commerce degree.
Chris and his family have raised a great deal of money for cystic fibrosis research. For 19 years, beginning in 1993, they held yard sales and donated the proceeds. The total exceeded $47,000. Ten years ago, they created a team – named Mission: Possible – to participate in the annual Walk to Make Cystic Fibrosis History. Friends and relatives take part in the event each year.
After Chris became a Bayshore employee, his co-workers – fellow coordinators, managers and field therapists – also joined the mission. The walk in May 2019 marks BTR's sixth year of participation, and its first with the added support of the Bayshore Foundation.
"Despite battling this illness and having daily therapies, Chris rarely misses work," says Cheryl Metcalfe, Director – Ontario LHIN Therapy Services at BTR. "He has such a positive attitude – his co-workers often have to remind him not to sing aloud. Chris turned 32 this year, and on his birthday, he was able to blow out all 32 candles!"
Coincidentally, Chris has another connection to Bayshore – he's a long-time client of the company's home health care branch in Chatham. "Bayshore has been my in-home nursing provider since the beginning, before I began working at BTR," he says.
Chris's colleagues are honoured to support Mission: Possible and raise funds for the groundbreaking research that is happening in Canada and around the world. Says Metcalfe, "At BTR, we are hopeful that, ultimately, this research will find a cure."
Bayshore Therapy & Rehab provides physiotherapy and other health care services to children and young adults living with cystic fibrosis. For information, call 1-855-581-4746.
The Bayshore Foundation for Empowered Living strategically funds initiatives that improve Canadians' quality of life by removing barriers that prevent them from taking control of their independence.