Variety
Bayshore Home Care Solutions | Pediatrics - Burnaby, BC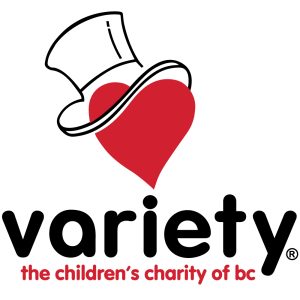 Variety – the Children's Charity of BC steps in where health care ends providing direct help to children with special needs province-wide. For over 55 years, Variety has ensured children have the support to reach their potential. Since 2010, Variety has distributed more than $35 million in funding to families and organizations in communities across BC.
Variety's core grant areas range from adaptive & mobility equipment to specialized therapies, mental wellness counselling and educational support (tuition & tutoring) as well as private autism & psychoeducational assessments. For additional information on how you can support Variety – the Children's Charity of BC, visit variety.bc.ca or call 604.320.0505.
---
50% Match*
You can increase your impact with a 50% matching donation from the Bayshore Foundation.
If you donate $10 through the Bayshore Foundation, this charity will receive $15. If you donate $20, the charity receives $30, and so on.
*Corporations, Foundations, and other entities do not qualify for matching dollars.
*Maximum $5,000 contribution from the Bayshore Foundation.