Make Children Better Now (MCBN Children's Association)
Chatham/Windsor, ON - Bayshore Home Care Solutions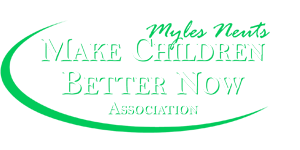 M.C.B.N. Children's Association is an organization dedicated to the lives of children.
Their goal is to provide education, support, and structure to the young people in society.
They seek to teach children empathy, care, love, dignity and respect, peace, structure, life, trust, hope, and failure.
---
50% Match*
You can increase your impact with a 50% matching donation from the Bayshore Foundation to Make Children Better Now.
If you donate $10 through the Foundation, Make Children Better Now will receive $15. If you donate $20, the charity receives $30, and so on.
*Corporations, Foundations, and other entities do not qualify for matching dollars.
*Maximum $50,000 contribution from the Bayshore Foundation.