Inspire
Bayshore Home Care Solutions - Cornwall, ON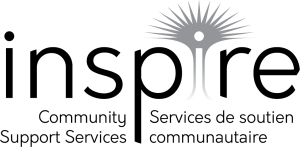 Inspire aims to create a community where individuals are supported and empowered to lead healthy and fulfilling lives. Through community-based specialized support and clinical services, our multi-service agency strives to inspire individuals to reach their full potential.
---
50% Match*
You can increase your impact with a 50% matching donation from the Bayshore Foundation.
If you donate $10 through the Bayshore Foundation, this charity will receive $15. If you donate $20, the charity receives $30, and so on.
*Corporations, Foundations, and other entities do not qualify for matching dollars.
*Maximum $5,000 contribution from the Bayshore Foundation.