A look at Bayshore's mental health programs and services
March 26, 2023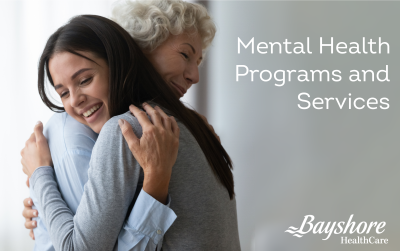 "Bayshore has taken significant steps to reduce the stigma around mental health issues, and we continue to inspire each other to take action. Whether through the Bayshore Foundation or the services we offer, Bayshore is proud to help create a Canada where everyone can access the mental health support they need. Here are some of the ways Bayshore is making mental health services more accessible to Canadians:
Carepath Digital Health by Bayshore:
Carepath's Mental Health program was designed to promote prevention and early intervention for mental health issues, including acute mental illness and chronic mental health conditions. Carepath supports members with various mental health-related issues such as: anxiety, depression, stress, grief, couples' therapy, Post-traumatic stress disorder (PTSD), addiction and parent-child issues." Read more.